TUNA THE TIDE CHARTER SERVICE
In 1996 Captain Mark Galasso started Tuna the Tide Charter Service after ten years of work with the National Marine Fisheries Service as an Oceanographer and a lifelong passion for fishing. It is definitely a labor of love. We have been fishing, hunting and cruising the waters of Delmarva for over 40 years. Whether you enjoy fishing, cruising or crabbing we can help you plan a memorable trip.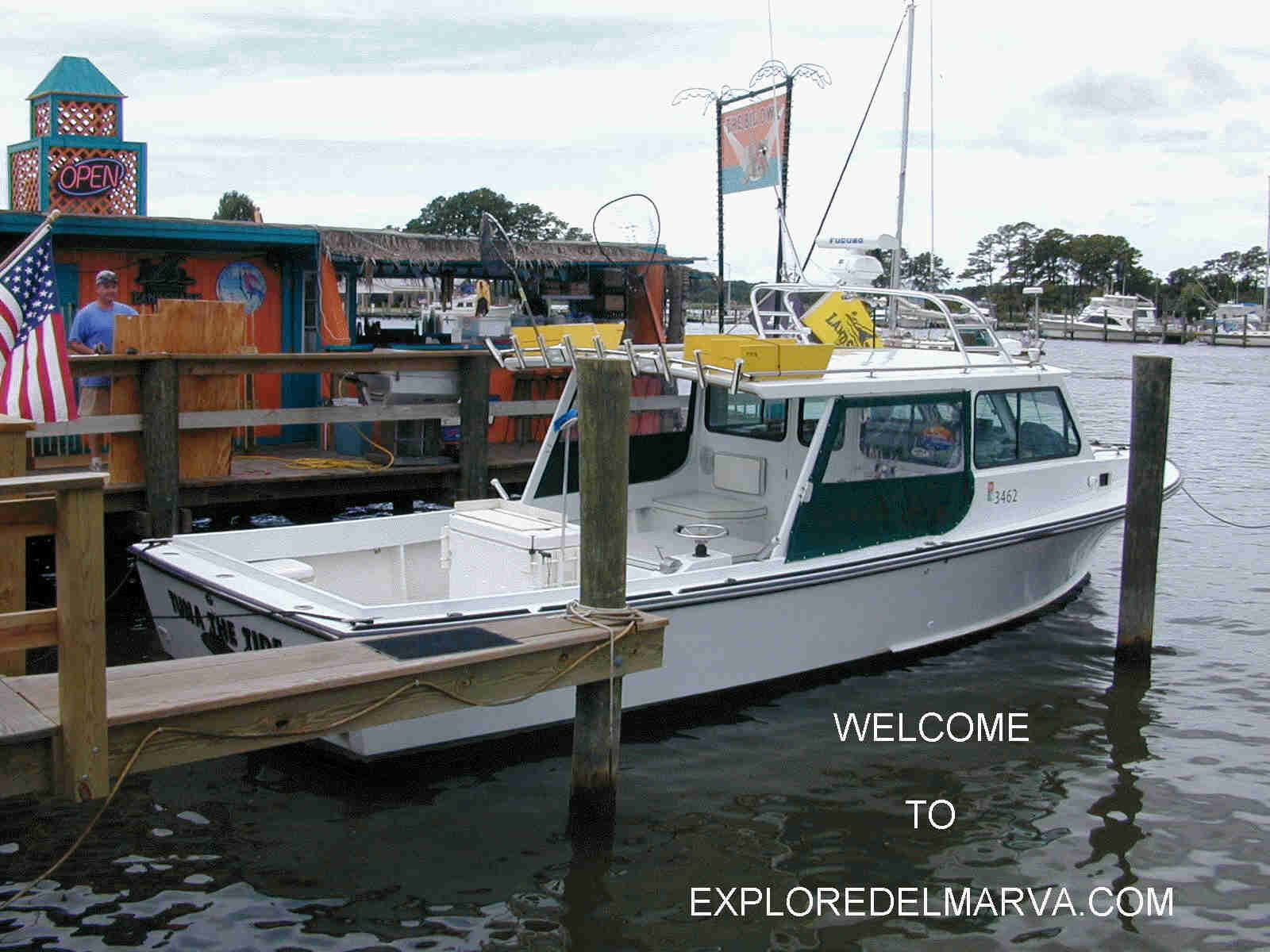 Tuna The Tide Boat Slip at Al's Tiki Bar
Over the past 40 years Captain Mark Galasso has been fishing and cruising the waters of the Chesapeake Bay and the coastal waters off the Delmarva Peninsula in search of striped bass (rock fish), bluefish, flounder and the many other species that frequent our waters. Whether your style is light tackle, fly, jigging or live lining or the more traditional trolling and chumming we have the experience to put you on the fish. Crabbing is also available for your enjoyment. Trot-lining the traditional Eastern Shore way is a great way to catch your dinner. Sightseeing, cruising and nature tours are also available with flexible hours to fit your needs. Visit us at one of our ports of call at Kent Island, the Susquehanna flats or the Chesapeake Bay Bridge Tunnel (CBBT) and everywhere in between.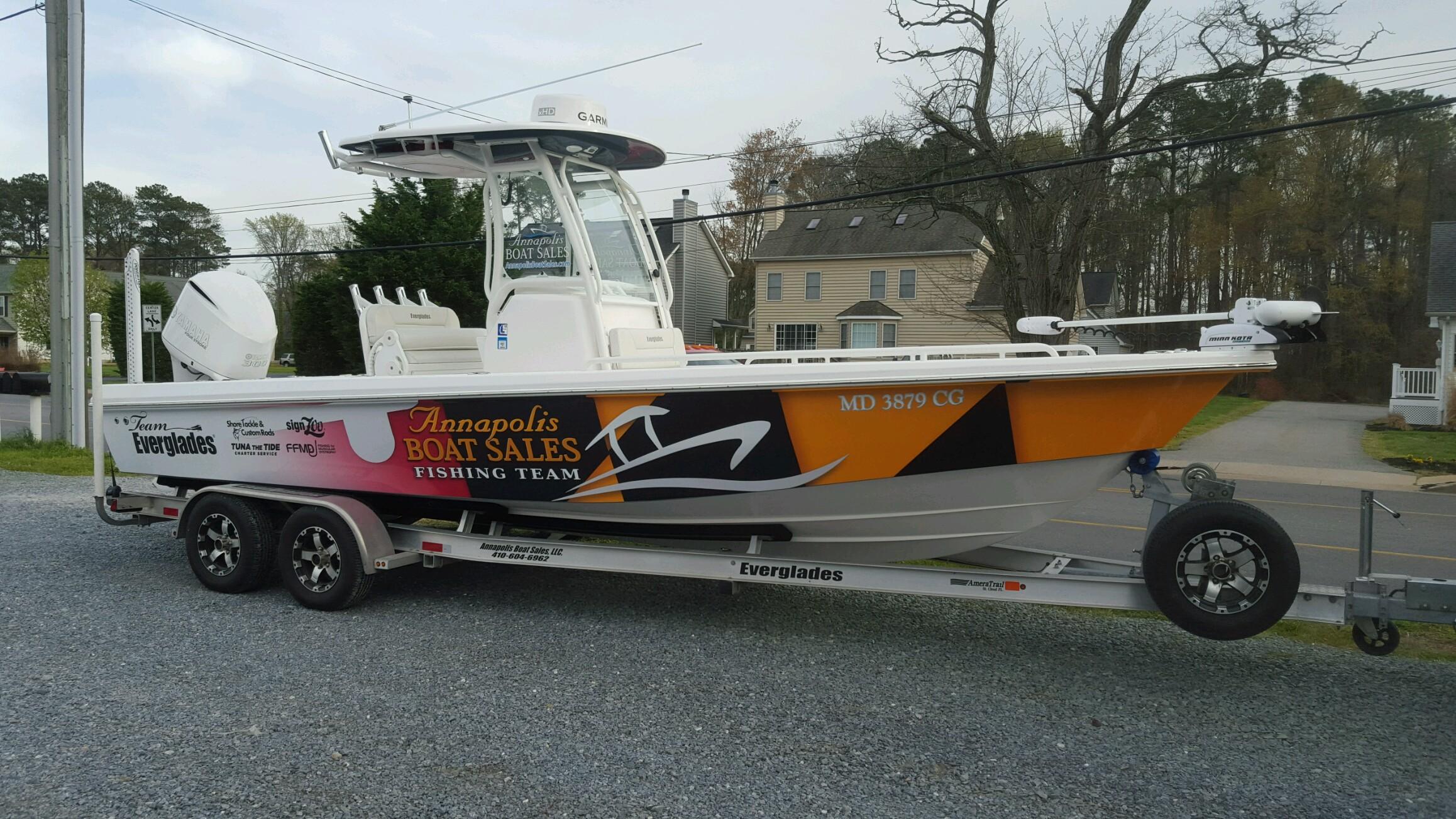 For additional information Contact:
Captain Mark Galasso
404 Greenwood Creek Lane
Grasonville, Maryland 21638
Cell/Work: 410-310-1200
member of
www.marylandcharterboats.com www.chesapeakeguides.org
==============================================================
FISHING
Our season generally starts on the Susquehanna Flats or the Eastern Bay in early April and lasts until the end of the month. This may be our best opportunity to catch large stripers on the fly. Our trips are designed for one to three persons for all day trips. Light spinning gear or 9 weight fly rods are the tackle of choice. We run a new 2015 24ft Everglades with state of the art Garmin Electronics and a 300 HP Yamaha 4 stroke. We supply all necessary tackle supplied by Shore Tackle of Kent Narrows. Our rods are custom built for the types of fishing we do. You will discover how this advantage helps our anglers succeed whether we are casting the shallows or jigging deep channels. Penn Reels and Custom rods by Shore Tackle for a great "Feel of the Fight". This is a world class fishery and reservations should be made well in advance. We generally start booking during the holidays.
The third Saturday of April our trophy Striper season begins. This season lasts until late May. Generally we are trolling large baits along the main channel edges for very large stripers. Most of the truly large Striped Bass are caught during this season around Bloody Point and the channels in the main Bay near the Chesapeake Bay Bridge.
Generally the first of June starts our general fishing season. From June 1st until early September we are chiefly casting or jigging for Stripers, and as the season progresses live-lining becomes the method of choice. Light tackle is the rule. Our boats are supplied with Penn Reels and Shore Tackle Custom med light rods as well as new specialty rods to help our anglers with superior casting distances. As the season progresses we catch flounder, sea trout, bluefish and croakers as well as our main quarry, the Striper. Due to the large number of boats it is recommended that trips take place during the week when the crowds thin out. Our fall fishing (from early September until Thanksgiving) can produce some of our most memorable trips. At this time the fish in our area start feeding heavy to fatten up for the winter. Using the same light tackle our days are spent for a large part chasing breaking fish as schools of small Striped Bass and Bluefish slash fleeing bait on the surface. Fly-fishing can be quite deadly at this time.
We now offer trips to the Chesapeake Bay Bridge Tunnel (CBBT) and Lower Bay. We will be running out of Kiptopeake or Chincoteague for the fall migration of stripers on our new, 2015, 243 Everglades. Full day trips will be $500.00 for up to 3 people. Deposits are required and are fully refundable in cases of bad weather. This is truly a world class fishery. Large schools of Stripers and Bluefish migrating from the Chesapeake Bay and the Coastal waters of the Northeast meet at the CBBT to fatten up on shoals of Menhaden, sea trout, spot and croakers before they head for the wintering grounds off the Outer Banks. Lately good catches of Red Drum also help fill our days from Mid November through mid December. Techniques include jigging and casting as well as drifting live eels for the truly monster fish that always show up this time if year.
CRUISING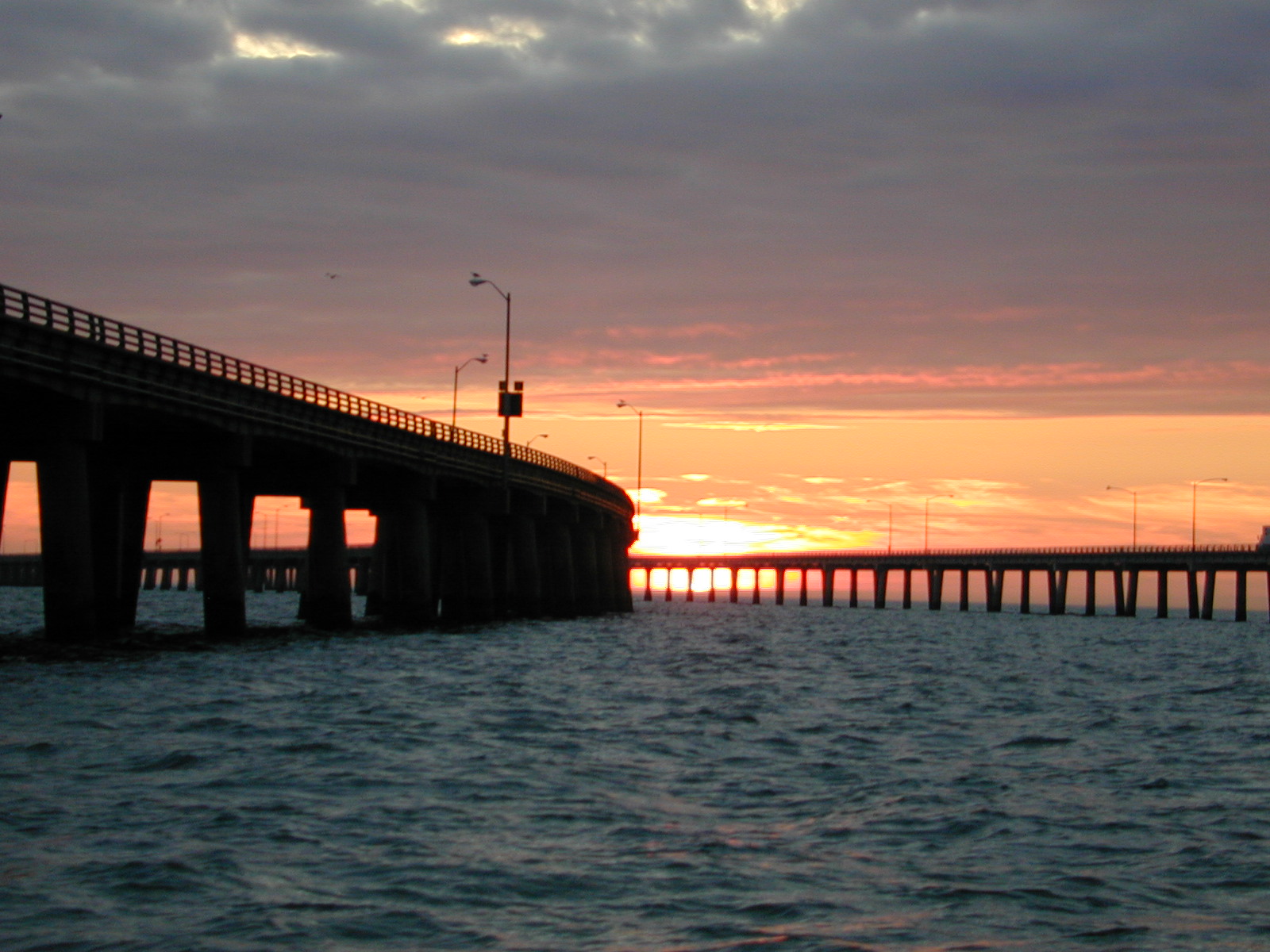 If you prefer to just cruise and sightsee we can design a trip just for you. Some wonderful destinations in our area include the famous Wye River, with it's many historical sights, or perhaps a crab feast at one of St. Michael's waterfront restaurants. Another popular destination might be a cruise up the Chester River to Chestertown or a Bay trip to Waterman's Crab House in Rock Hall. Or maybe just a trip out into the Eastern Bay to see one of our remarkable 365 sunsets each and every year.
See RATES for more information on prices.